CASA DEL VALLE - COMING SOON 2023
Casa del Valle Norte is located a few blocks from the Roma Sur and Narvarte neighborhoods. This modern style house has been remodeled to offer a variety of shared areas and spaces where you can share with your community. Host a barbecue in the spacious interior courtyard, enjoy a night of board games in the living room with fireplace. Relax on the upstairs terrace and enjoy a shared work space.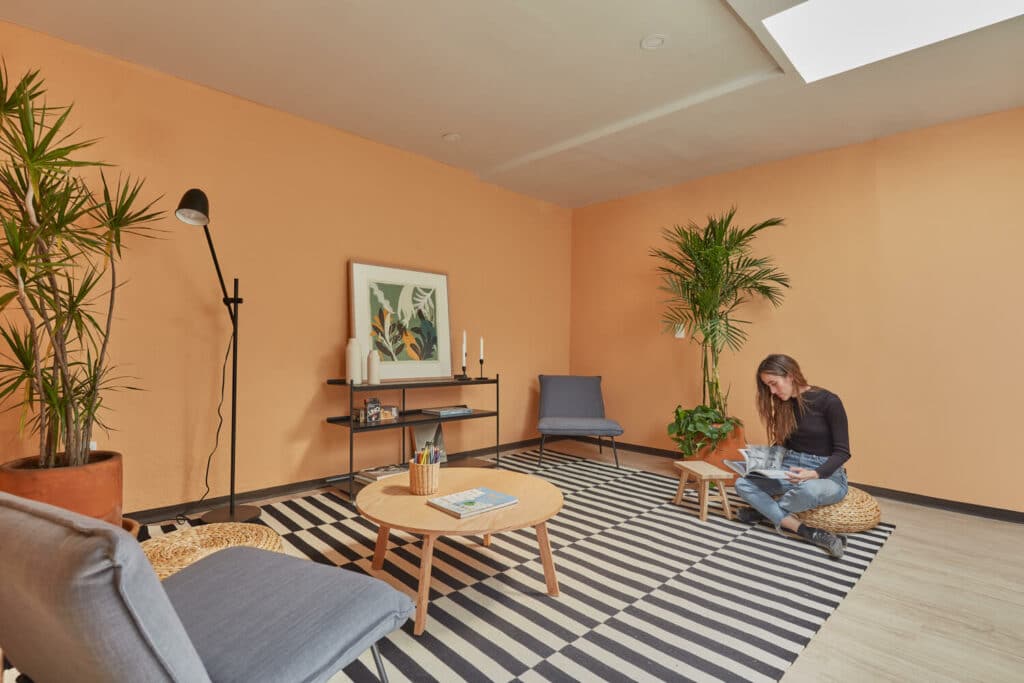 This remodeled home in Colonia del Valle is a space that celebrates community living. Enjoy the garden and live surrounded by light and plants in the dining room.
Kitchen
Dining room
Room
24/7 surveillance
Grill with terrace
The house in Valle Norte is located in a quiet area in a central area, very well located, ideal for getting around the city. Two blocks away is the Caramillo park and the Ecoducto linear park. Roma neighborhood is 8 minutes walking distance and Narvarte is 6 minutes walking distance. The Condesa neighborhood is less than 10 minutes away by bike.
Become part of our community
What information do I need?
Ideal community for networking

Spaces designed for coexistence

Located very close to Roma Sur and Narvarte.

Open Spaces
I have been very happy wtij my stay at Covive. I have made very dear and life-long friends, and realized how much I value living in community.
The whole experience with the customer service team has been amazing! I will definitely be back
Thank you very much for everything! We had an amazing time in Amatlan. Keep the good job
A really great place, in which I met people whom I appreciate very much, not only roomates but also the staff in charge of Covive, always very kind and attentive, seriously thank you very much for everything.
The house Rio de Janeiro has a great vibe with nice furniture and plants and feels like a home
My whole experience with you guys was amazing. I love that house, I love the roomies, I thank each one of you for such a good vibe and always trying to do the best you can. Merci!