Experiences

Amazing spaces

The city

Happy

Stories

Close to your work
We are a vibrant community of long-term stays designed to share.
Start living + in one of our shared houses.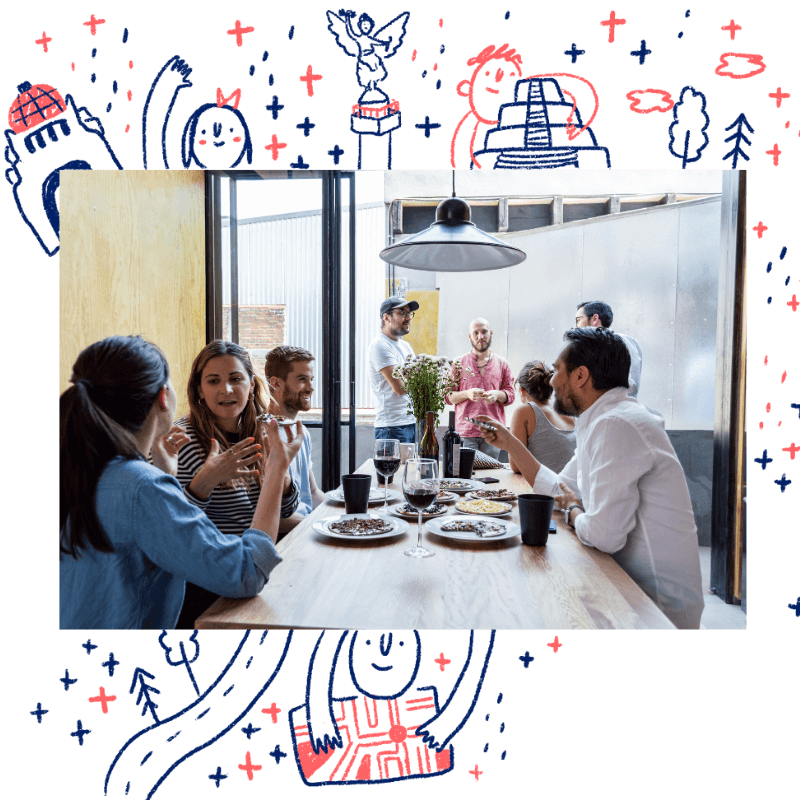 Be a part of our community!
All our homes are designed to share spaces, experiences and a community lifestyle. Each has its own personality and particular benefits, but they also have common spaces accessible to all the inhabitants of the community.

Choose the house you like the most and apply for a room. Find out why sharing is living+.
Esta Casa en Polanco está llena de color y apta para disfrutar en Comunidad. Conversa en la sala café, organiza un club de cine en casa o arma una parrillada en la terraza.
Vivir en Covive es sentirte en casa sin preocupaciones, tienes espacios bonitos, útiles y diseñados para cualquier estilo de vida. La comunidad es muy diversa y seguro encuentras personas interesantes y geniales con quien convivir.
Como anfitriones son únicos, como organizadores son únicos, siempre al tanto de cada experiencia Covivers. Qué bonita familia! Que vengan muchas casas más! Gracias.
Mi estancia en la casa de Covive ha sido una experiencia excelente, jamás me imaginé la atención tan buena. Me siento como en casa. La convivencia es increíble pero el respeto al espacio también lo es. Ha sido la mejor opción.
Los espacios de Covive están muy bien distribuidos, la gente es super cálida y mis roomies son lo máximo....están muy bien organizados a nivel administrativo y eso ayuda muchísimo.
Vivir en la comunidad de Covive me ha permitido enfocarme más en mi trabajo y en convivir, ya que el sistema de facilidades que ofrecen para la estancia es impecable. Son atentos a las necesidades de la comunidad y crean espacios que fortalecen la experiencia de vivienda compartida
Covive es un antes y después en mis experiencias de vivienda. Hace unos años no hubiese imaginado la posibilidad de vivir en una de mis zonas favoritas de la ciudad, en un espacio equipado y amplio. A pesar de que soy migrante y no conozco mucha gente en la ciudad, no ha pasado ni un solo día que no me sienta acompañada y respaldada por la Comunidad. Agradezco todos los días tener la oportunidad de compartir en un ambiente de convivio, respeto y celebración a la diversidad.
What do you say about Covive?
What do our homes include?
At Covive, each inhabitant pays a monthly contribution that includes the furnished room, all services (internet, gas, electricity and water), unlimited filter water to drink, cleaning twice a week, access to shared areas (kitchen, dining room, living room and laundry center) and access to amenities for the whole Community for both work (coworking) and recreation (terrace) , social loft.
Want to be part of Covive?
Start living + in one of our shared houses.