We are a vibrant community of long-term stays designed to share.
Start living + in one of our shared houses.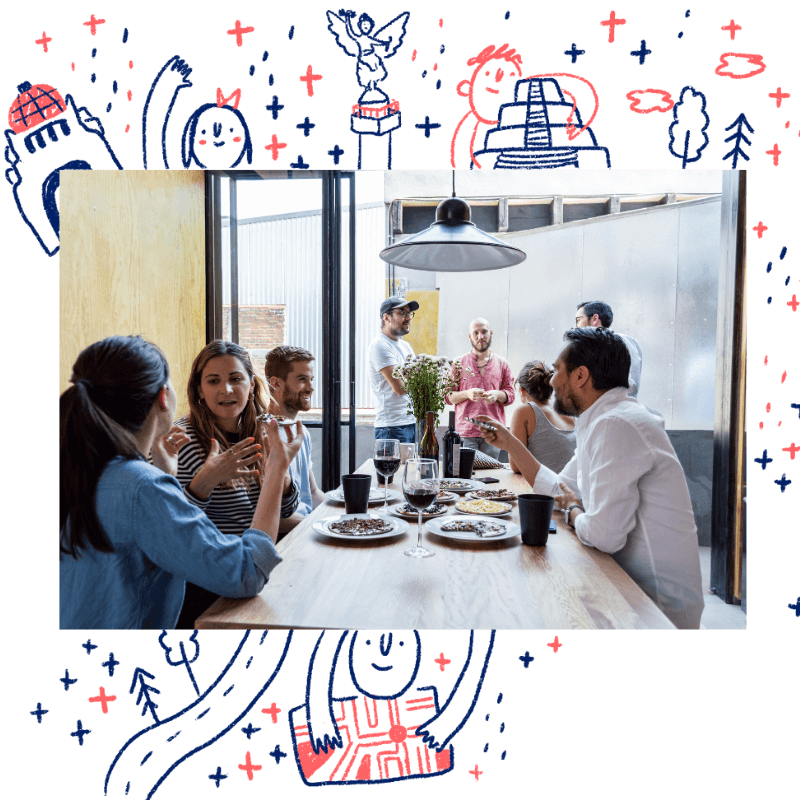 Be a part of our community!
All our homes are designed to share spaces, experiences and a community lifestyle. Each has its own personality and particular benefits, but they also have common spaces accessible to all the inhabitants of the community.

Choose the house you like the most and apply for a room. Find out why sharing is living+.
Edificio en una de las mejores zonas de la Condesa con una propuesta de diseño ideal para quienes les gusta tener una vida + social.
Las experiencias que organiza Covive me han parecido muy buenas ya que han sido un espacio en el cual nuestras agendas coinciden. Es más, en la Casa Río de Janeiro incluso hemos vuelto a repetir las recetas juntxs.
Estados Unidos de América
Mi principal beneficio fue la interacción con los demás covivers. Me permitió conocer gente súper interesante y ampliar mi panorama en múltiples campos. Un beneficio adicional es la excelente atención a situaciones del hogar por las cuales no tuve que preocuparme nada.
La casa me hace sentir bienvenido, me gusta llegar después del trabajo. Covive me ofrece organización, limpieza y administración. Un paquete completo. No hay letras pequeñas y sé lo que voy a recibir por lo que estoy pagando. Covive está si lo necesitas, son prácticos, eficientes y discretos.
En Covive he encontrado personas únicas con las cuales he tenido conversaciones que en ningún otro lugar hubiera tenido. La presentación del cuarto fue un bonito detalle que hizo mi llegada más fácil y agradable.
Elegí Covive porque me asisten y así enfoco mi atención en los aspectos más importantes de mi día. Aquí conviven habitantes significativamente distintos y Covive procura que ninguno moleste al otro.
Cuando vivía sola tenía que pagar todos los servicios uno por uno. Aquí ya no me preocupo por eso y tengo más tiempo para dedicarme a mi vida personal. Vivir con alguien es más dinámico, no hay mucho que hacer cuando vives sola.
What do you say about Covive?
What do our homes include?
At Covive, each inhabitant pays a monthly contribution that includes the furnished room, all services (internet, gas, electricity and water), unlimited filter water to drink, cleaning twice a week, access to shared areas (kitchen, dining room, living room and laundry center) and access to amenities for the whole Community for both work (coworking) and recreation (terrace) , social loft.
Want to be part of Covive?
Start living + in one of our shared houses.