Welcome to the guide to better living in Distrito Tec, one of the most exciting places in Monterrey, Mexico. If you're looking for a place to exercise and stay healthy, you've come to the right place. We present you with a variety of options for exercise if you live in Distrito Tec.
Smart Fit Gym
If weight training is your thing, Smart Fit is an ideal choice for you. They offer a wide variety of high quality equipment and personalized training services. In addition, they have group classes for those looking for a more dynamic and motivating environment, here you can also build community.
CrossFit Distrito Tec
If you are a fan of functional training, CrossFit Distrito Tec is the perfect place for you. This gym focuses on compound movements that involve the whole body and adapts to the needs and abilities of each person. Plus, the atmosphere is very friendly and welcoming.
Technology Park
This park is visited by most of the students of Tecnologico de Monterrey, but also by families and neighbors of the area to exercise or even take their pets for a walk.
In the middle of the park you will find a track where you can walk or run more comfortably.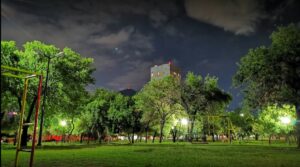 Roma Ecological Park 
It is minutes away from Casa Curie, it is a very quiet park where you can enjoy exercising and return home in less than 5 minutes.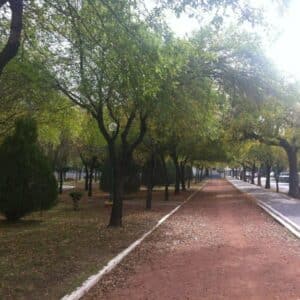 Fundidora Park
If you prefer an outdoor environment, Fundidora Park is an excellent option. This park has trails for running and biking, as well as green areas for calisthenics or just stretching and relaxing. It is also a perfect place to enjoy nature and breathe fresh air.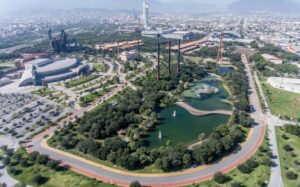 There are many options for working out in the Tec District, from traditional gyms to outdoor parks. Each option has its own advantages, so it's important to evaluate your needs and preferences before choosing a place to work out. Keep your body and mind healthy, and have fun while getting fit!