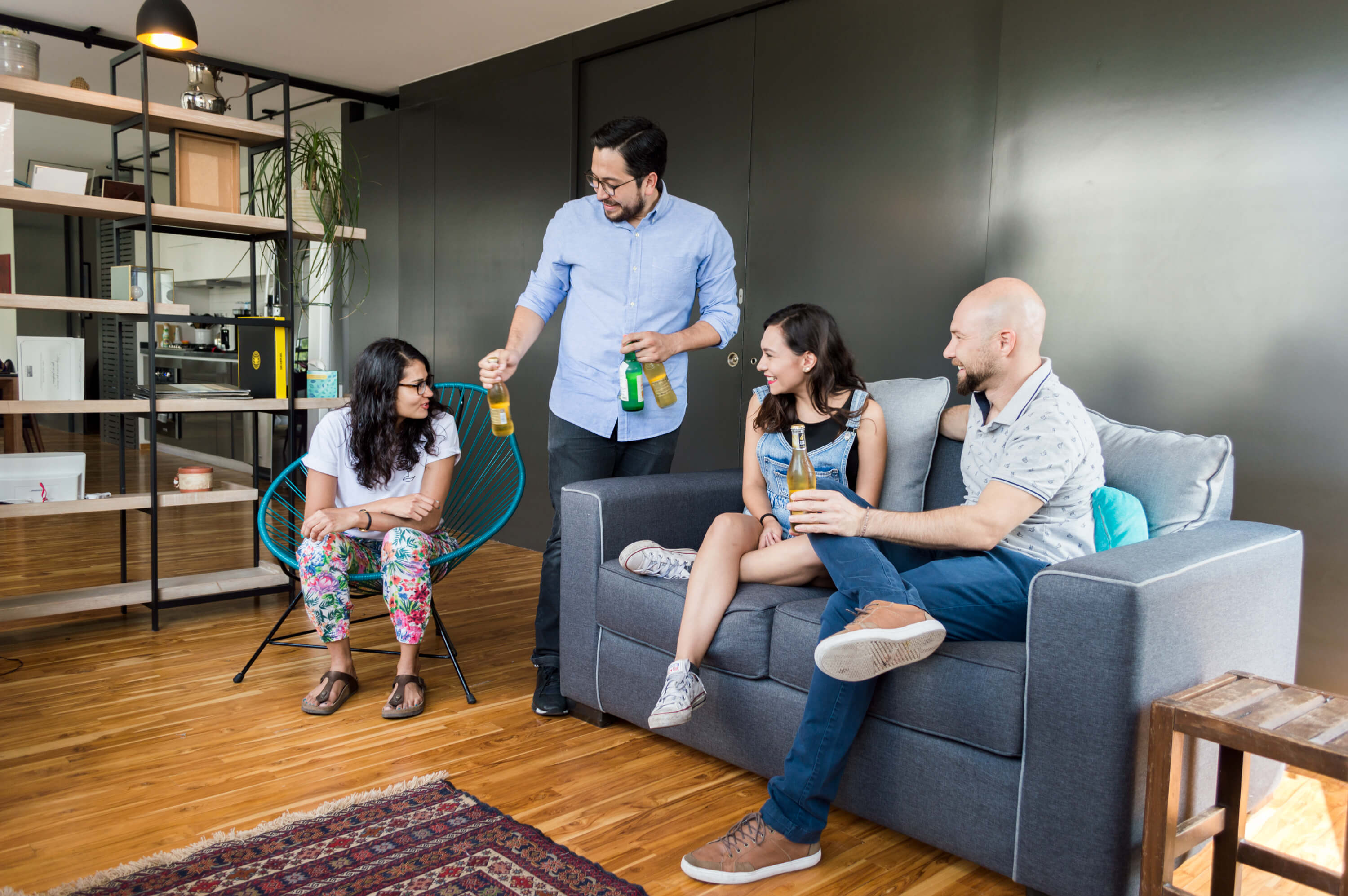 Coliving: reasons to try it in Mexico
Because renting is getting more expensive. Sharing department is increasingly painful. It's time to try the coliving in Mexico.
Renting is becoming more expensive
Mexico City stands out as one of the cities with the most expensive rents in Latin America (CAF, 2017). In this city, the market forces you to choose between location and space. Living close to the main work centers can cost you up to six times more expensive than living on the outskirts of the City. A person with an average salary of the CDMX only has enough to rent 14 m2 in the central delegations. But in reality these spaces do not exist or are service rooms on the roof.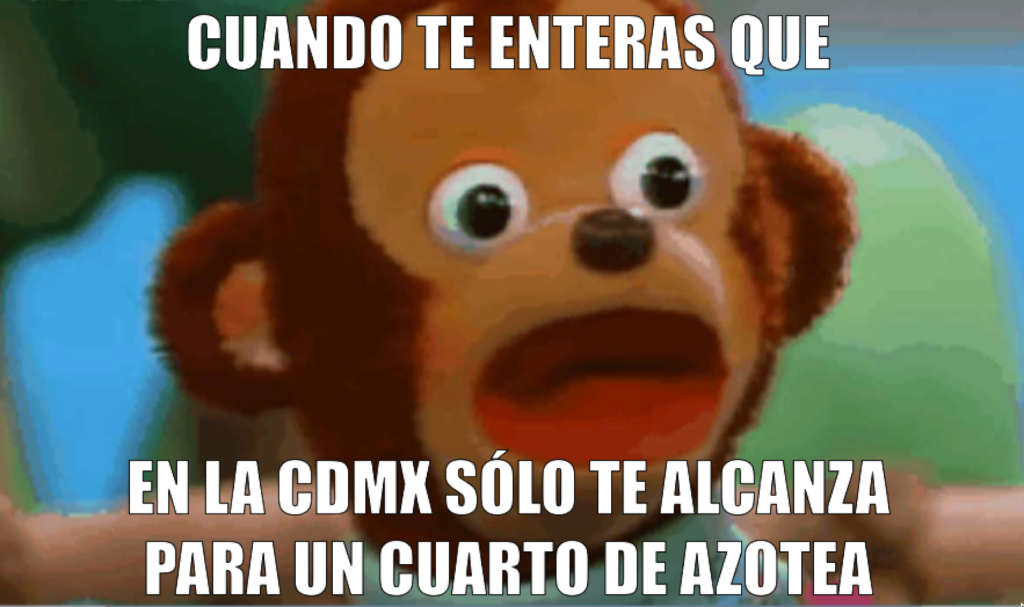 Sharing is painful
Therefore, more and more people are sharing apartments with strangers. These people use platforms like DadaRoom and Facebook groups to find rooms where they share spaces and expenses with different roomies. But sharing a department in the informal market is not fun at all. Just googling "roomates" and "Mexico City" to find articles on how to avoid fights with your fellow department. To show a button: "5 ways to cut with your roomie ", Cubic Meters.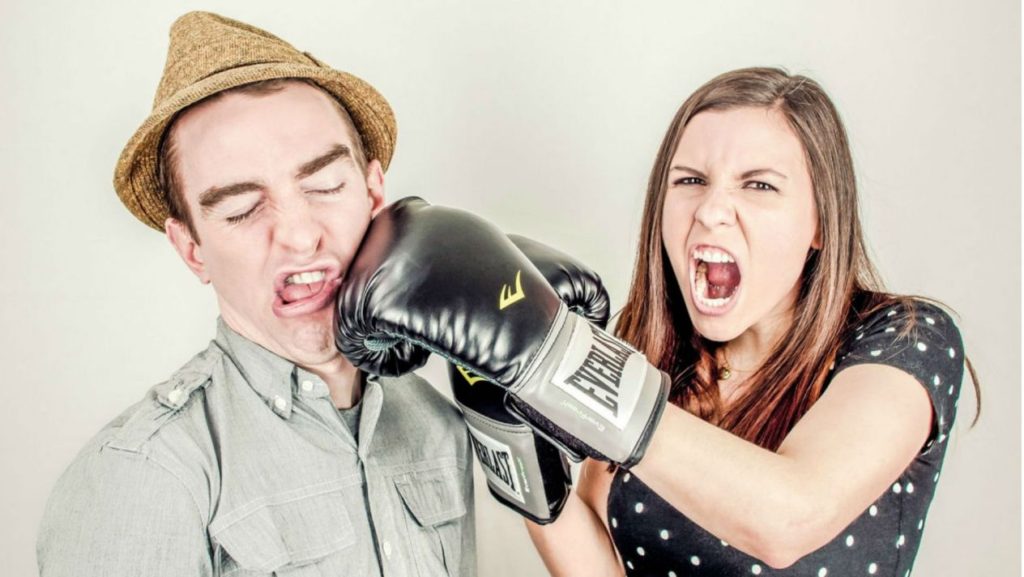 Source: "4 apps to avoid fights between roomies millennials ", El Financiero.
In theory, sharing department helps you meet new friends and save money. In reality, sharing in Mexico City today is an experience full of uncertainty and pain. If you are not lucky, sharing means reaching a department with terrible maintenance and furniture that is about to collapse. Almost always, sharing means living with people who do not know if they are going to pay the rent or the services that they receive on time. The normal thing is that sharing involves living with people who have a different lifestyle. They leave the dirty dishes in the kitchen. Or that they organize long parties during the week when you want to sleep.
Why coliving?
At CoVive we are convinced that it is time to innovate to improve the quality and affordability of shared housing in Mexico City. For this reason, CoVive seeks to adapt the concept of coliving for the Mexican context. We want to reinvent the tradition of Mexican neighborhoods for people who value life in community and shared economy. Our mission is to offer housing designed to share. So that sharing is easy and simple. You can relax in your private space. Living in common areas. And enjoy a community of people with your same lifestyle.
Our coliving in Mexico will offer you a better alternative to share: 
Your membership includes a room ready to live. A room is not a mattress on the roof.
Your membership includes rent, all services and even the cleaning of common areas. Sharing is not about charging your roomie.
In CoVive, share with people who are compatible with you. Stop feeling that you live with strangers.
Since 2018, we offer a monthly membership that includes a private room ready to live, with common areas, with all services included and with access to a community of people like you. Join CoVive. Live as you want, where you want and with whom you want.
Leave us your data here! so you do not run out of place in CoVive.