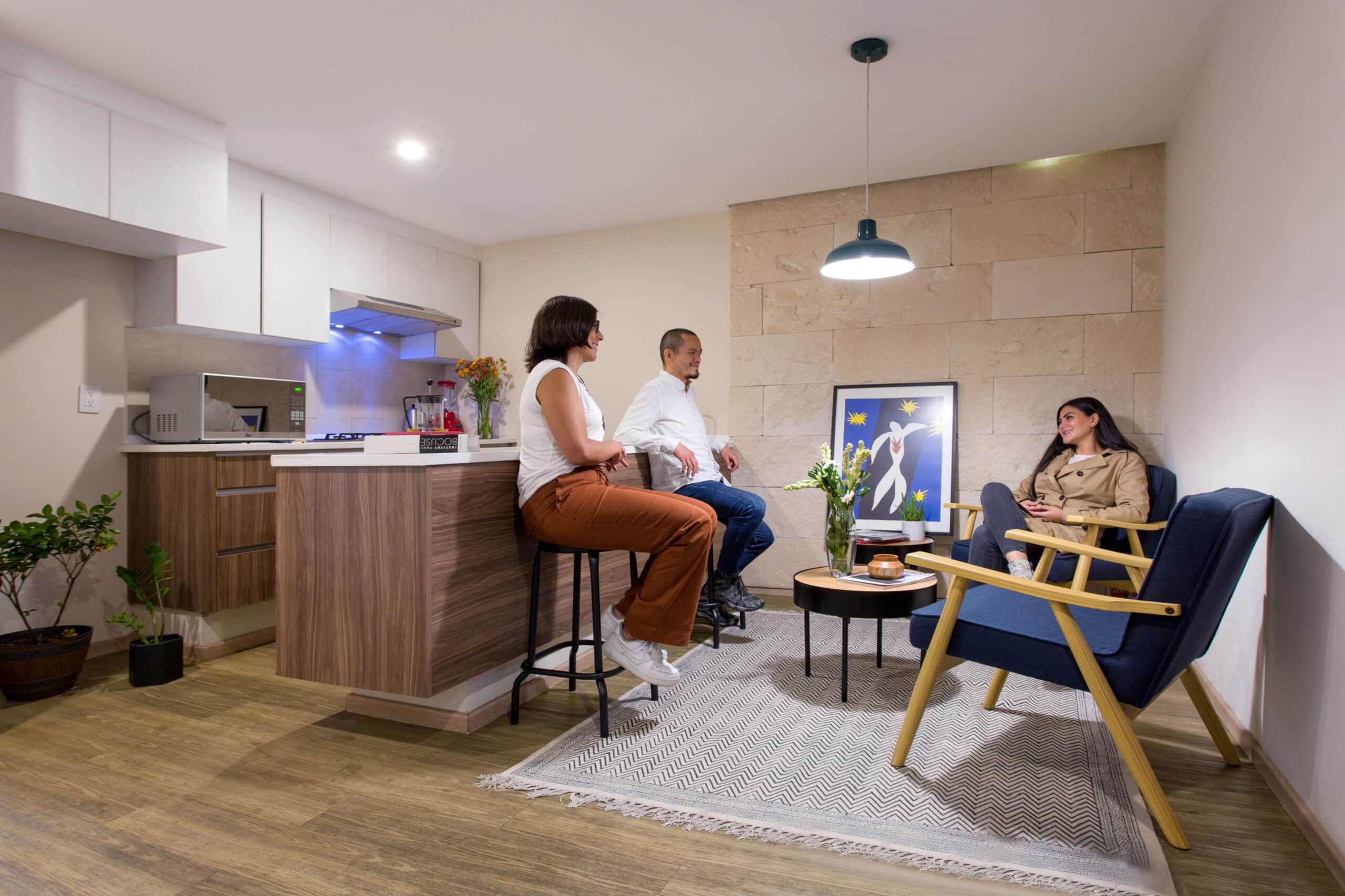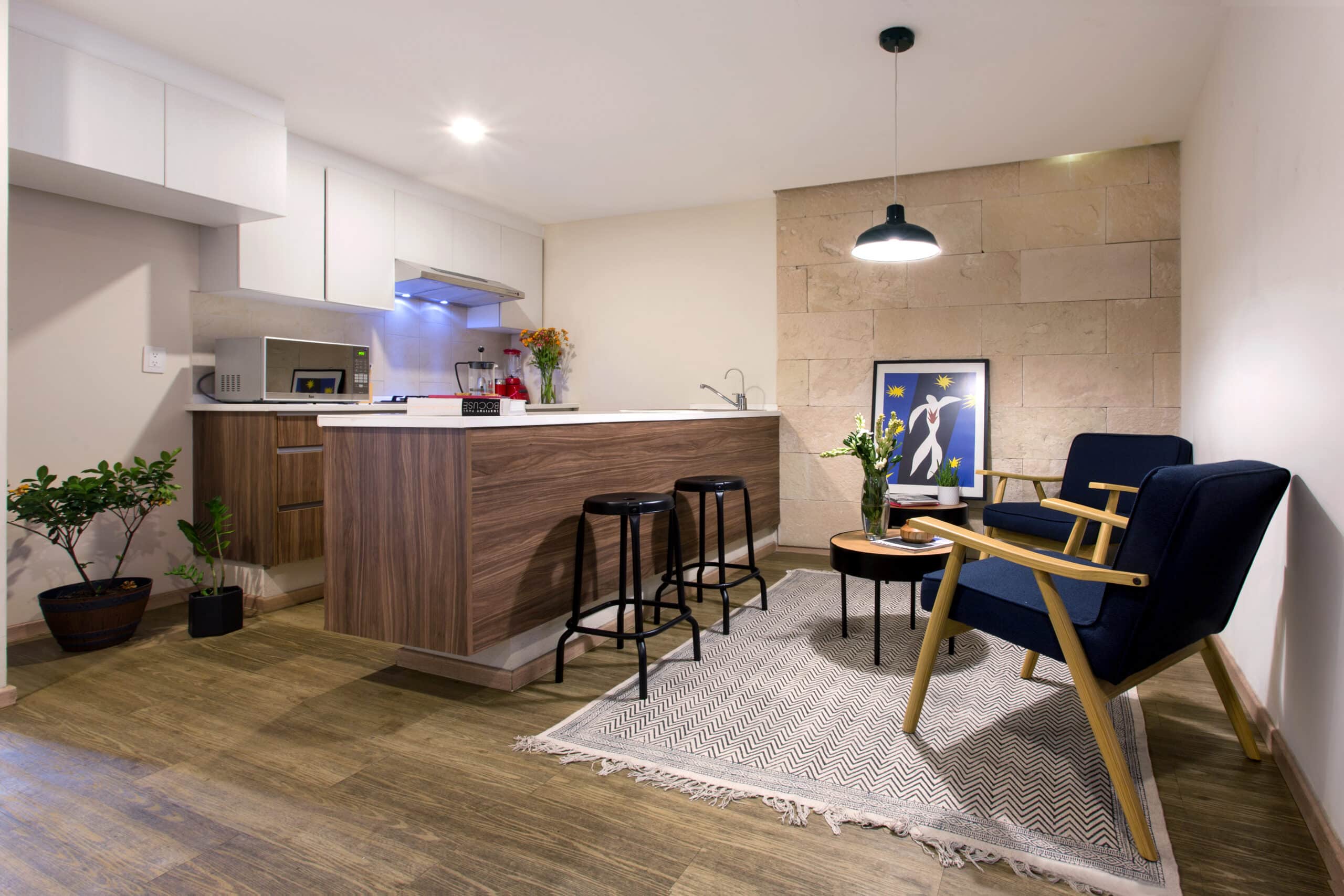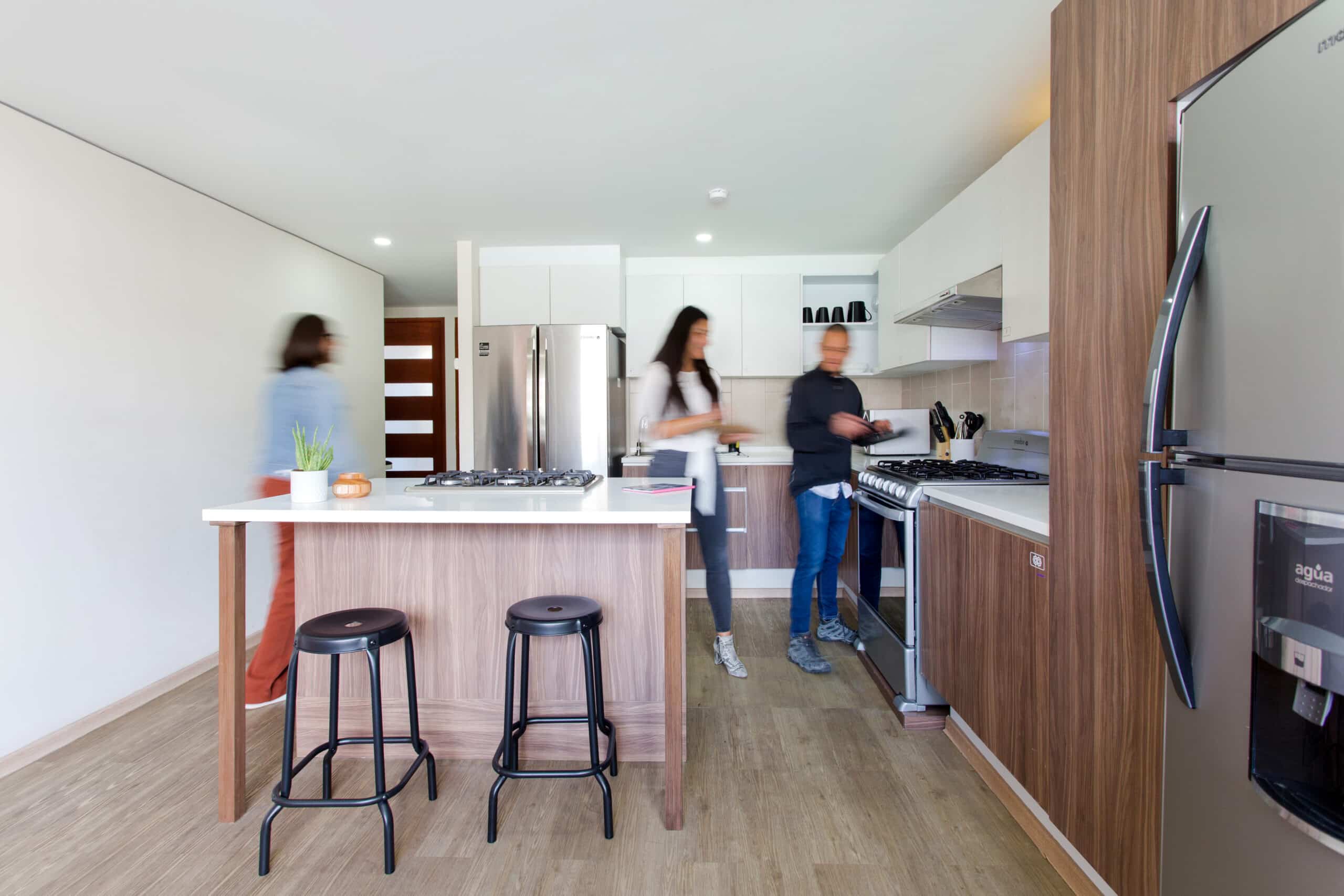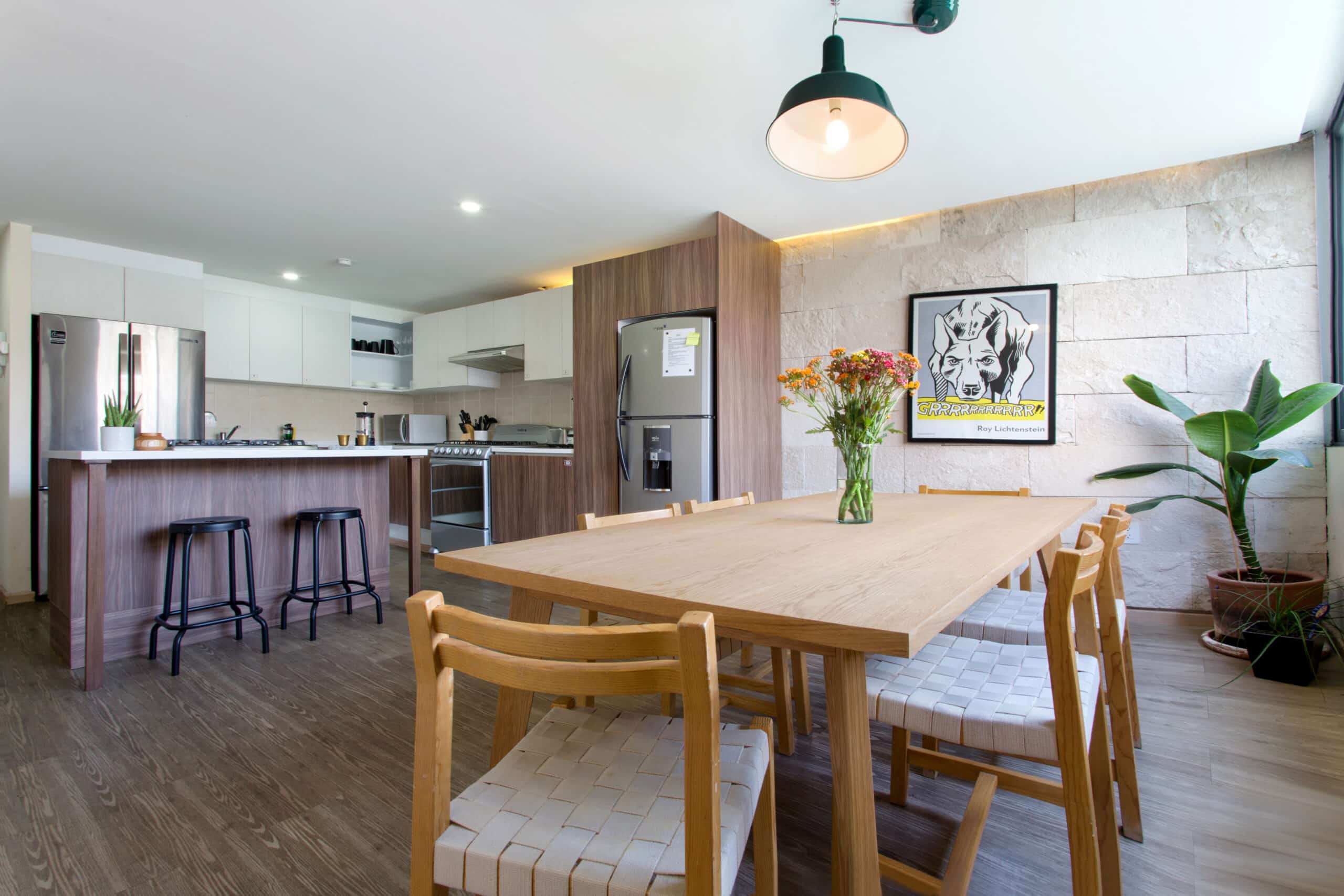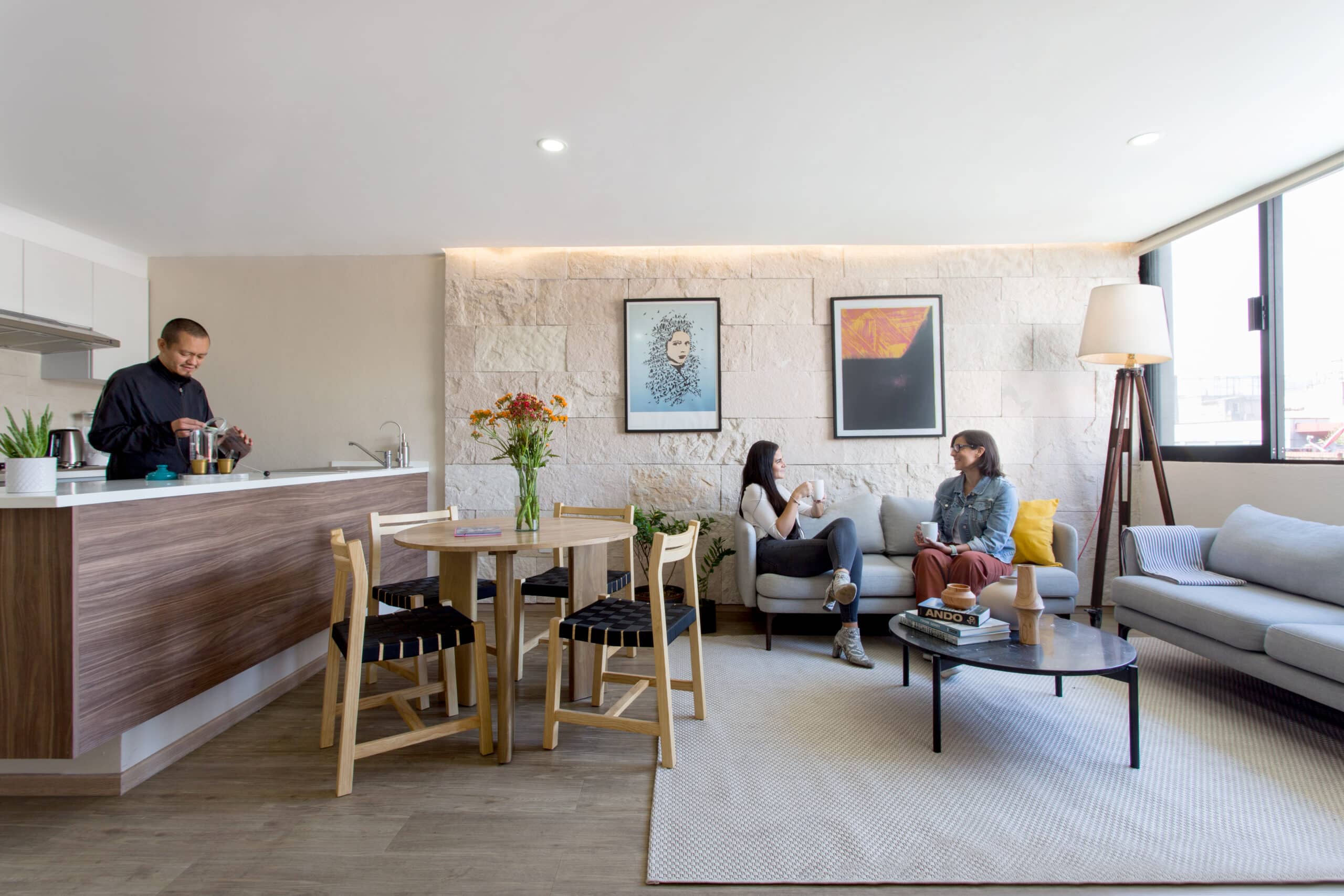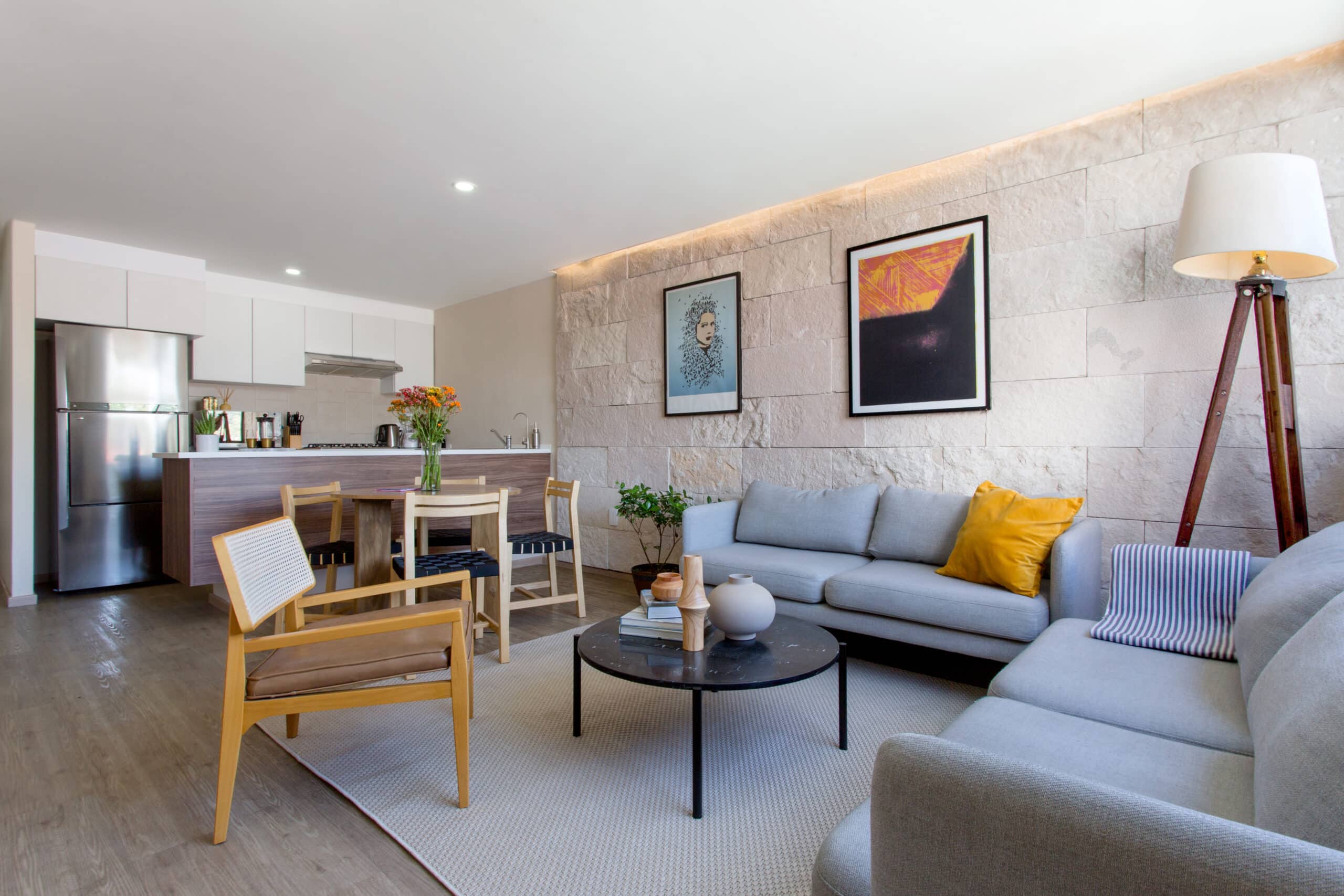 This 7-room house is an integration of three apartments in Roma Norte that share a kitchen-dining room on the middle level, two living rooms on levels 1 and 3. Originally an acrylic factory, this remodeled building in Roma Norte now boasts an incredible acrylic railing that leads its inhabitants to a huge roof garden ideal for organizing gatherings with friends or sharing in community.
Diverse and inclusive community

Spaces designed for coexistence

Located in Colonia Roma Norte

Ideal if you like small communities
Balcony
Terrace
Kitchen
Dining room
Room
24/7 surveillance
Parking
Lift
The images presented here are merely illustrative.
Become part of our community
Diverse and inclusive community

Spaces designed for coexistence

Located in Colonia Roma Norte
What information do I need?
The stay here has been and continues to be wonderful. I love my colleagues, the facilities and the good vibes!
Very comfortable everything! the location is very nice and the house too!
My main benefit was the interaction with the other covivers. It allowed me to meet super interesting people and broaden my outlook in multiple fields. An additional benefit is the excellent attention to home situations.
I chose Covive because they assist me and so I focus my attention on what is most important in my day. Significantly different inhabitants coexist here and Covive makes sure that none of them disturb the other.
Casa Pushkin has a unique and very special distinction. Its shared areas are divided into 3 apartments. In each apartment you will find amenities and everything you need for your day to day life. And on weekends you can set aside the terrace to organize a barbecue, a small meeting.
Few areas of the city offer such a diverse and cosmopolitan urban lifestyle as Roma Norte. Gastronomy from all over the world, signature cafés, art, nightlife and live music for all tastes and styles are some of the reasons why people who come to live in this neighbourhood wouldn't trade it for anything.
You may also be interested in