This house in Santa Fe has a very good location and allows you to live immersed in nature. Inspired by a country house, it has an ideal dining room to share a meal with a wooded view. A cozy room with a shared work space. A perfect patio for having a barbecue and living together in community among a lot of vegetation and fresh air.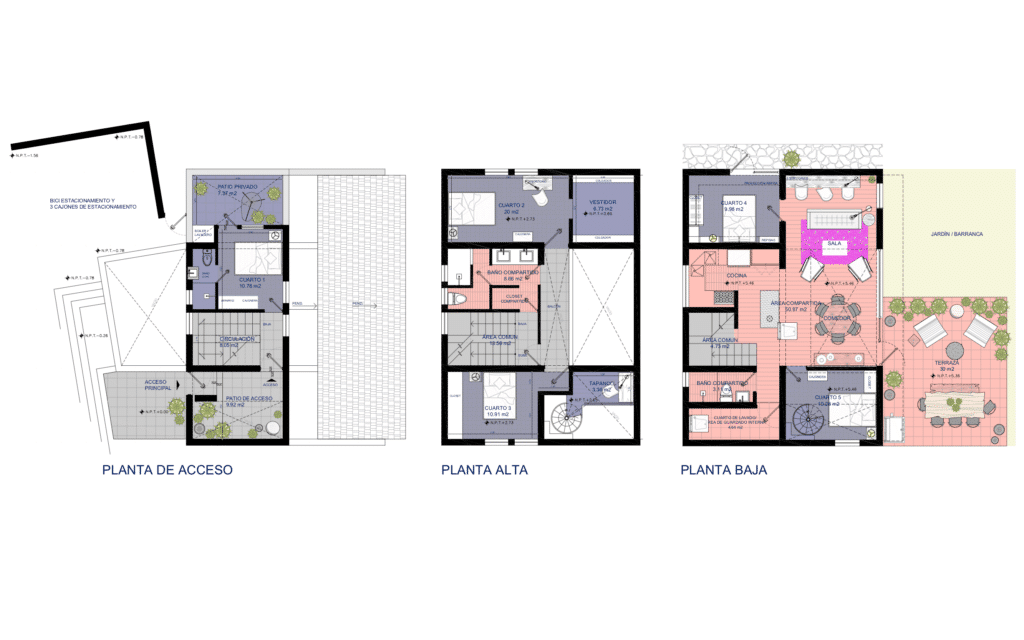 Santa Fe is a very convenient area to live if you want to be close to your work. Living here can save you long distances and a lot of time in your daily transfers. This area has very good connectivity to corporations, universities and recreational spaces. La Mexicana is the main park in the area with 28 hectares and more than two thousand trees.
Casa Volcanes in Santa Fe has very good access to universities, corporations and beautiful natural spaces. Less than 10 minutes away is the Universidad Iberoamericana and the El Pantalón building in Bosques de las Lomas. Parque la Mexicana and the third section of the Chapultepec Forest are 15 minutes away by car. The Desierto de los Leones and the Marquesa park are less than 25 minutes away.
You may also be interested
Esta Casa en Polanco está llena de color y apta para disfrutar en Comunidad. Conversa en la sala café, organiza un club de cine en casa o arma una parrillada en la terraza.